Product Detail
Product Tags
Features of Laminated Glass
1.Extremely high safety: The PVB interlayer withstands penetration from impact. Even if the glass cracks, splinters will adhere to the interlayer and not scatter. In comparison with other kinds of glass, laminated glass has much higher strength to resist shock, burglary, burst and bullets.
2.Energy-saving building materials: PVB interlayer impedes the transmission of solar heat and reduces cooling loads.
3.Create aesthetic sense to buildings: Laminated glass with a tinted interlayer will beautify the buildings and harmonize their appearances with surrounding views which meet the demand of architects.
4.Sound control: PVB interlayer is an effective absorber of sound.
5.Ultraviolet screening: The interlayer filters out ultraviolet rays and prevents the furniture and curtains from fading effect
What film thick and color of laminated glass do you offer ?
PVB film we use Dupont of the USA or Sekisui of Japan. The lamination can be glass with stainless steel mesh, or stone and others to achieve best outlook. The colors of the film include transparent, milk, blue, dark grey, light green, bronze, etc.
Thick of PVB:   0.38mm,0.76mm,1.14mm,1.52mm,2.28mm,3.04mm
Thick of SGP : 1.52mm,3.04mm and so son
Interlayer : 1 layer,2 layers,3 layers and more layers according to your requirements
Film Color: High Transparent, milky, blue, dark grey, light green, bronze, etc.
Layers  :Multi layers upon your request.
What thick and size of laminated glass can you supply ?
Popular Thick of laminated glass: 6.38mm, 6.76mm, 8.38mm, 8.76mm, 10.38mm, 10.76mm, 12.38mm, 12.76mm etc.
3mm+0.38mm+3mm, 4mm+0.38mm+4mm, 5mm+0.38mm+5mm
6mm+0.38mm+6mm, 4mm+0.76mm+4mm, 5mm+0.76mm+5mm
6mm+0.76mm+6mm etc, could be produced as per request
Popular size of laminated glass:
1830mmx2440mm | 2140mmx3300mm | 2140mmx3660mm | 2250mmx3300mm | 2440mmx3300mm |2440mmx3660mm |
We can also process curved tempered laminated glass and flat tempered laminated glass.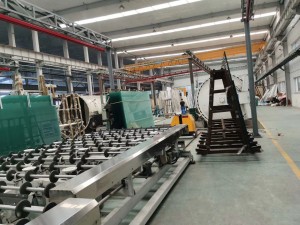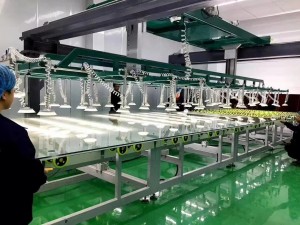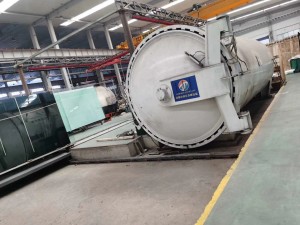 ---
Previous:
Bullet proof glass
---
Write your message here and send it to us