Diffuse Glass for greenhouse
Product Detail
Product Tags
Glass has been used as a greenhouse glazing material for many decades primarily because of its high transmission of light and longevity. Although glass transmits a high percentage of sunlight, most of that light penetrates through the glazing in a directional manner; very little is diffused.
Diffused glass is usually created by treating the surface of the low-iron glass to create patterns that scatter the light.  Compared with clear glass, diffused glass can:
- Increase the uniformity of the greenhouse climate, especially temperature and light conditions
- Increase fruit production (by 5 to 10 percent) of high-wire tomato and cucumber crops
- Increase flowering and reduce the production time of potted crops such as chrysanthemum and anthurium.
Diffused glass is divided into:
Clear Matt Tempered Glass
Low Iron Matt Tempered Glass
Clear Matt Tempered
Low Iron Prismatic glass
Low Iron patterned glass formed with a matt pattern on one face and a matt pattern on the other face.This ensures the highest energy transmission over the whole solar spectrum.
Low Iron Prismatic glass formed with a matt pattern on one face and the other side is smooth.
Tempered Glass conforms to EN12150,meanwhile, we can make Anti-reflection coating on the glass.
Specifications
Diffuse Glass 75 Haze
Diffuse Glass 75 Haze with 2×AR
Thickness
4mm±0.2mm/5mm±0.3mm
4mm±0.2mm/5mm±0.3mm
Length/Width Tolerance
±1.0mm
±1.0mm
Diagonal Tolerance
±3.0mm
±3.0mm
Dimension
Max. 2500mm X 1600mm
Max. 2500mm X 1600mm
Pattern
Nashiji
Nashiji
Edge-Finish
C-edge
C-edge
Haze(±5%)
75%
75%
Hortiscatter(±5%)
51%
50%
Perpendicular LT(±1%)
91.50%
97.50%
Hemispherical LT(±1%)
79.50%
85.50%
Iron Content
Fe2+≤120 ppm
Fe2+≤120 ppm
Local Bow
≤2‰(Max 0.6mm over a 300mm distance)
≤2‰(Max 0.6mm over a 300mm distance)
Overall Bow
≤3‰(Max 3mm over a 1000mm distance)
≤3‰(Max 3mm over a 1000mm distance)
Mechanical Strength
>120N/mm2
>120N/mm2
Spontaneous Breakage
<300 ppm
<300 ppm
Fragments Status
Min. 60 particles within 50mm×50mm;
Length of longest particle<75mm
Min. 60 particles within 50mm×50mm;
Length of longest particle<75mm
Thermal Resistance
Up to 250° Celsius
Up to 250° Celsius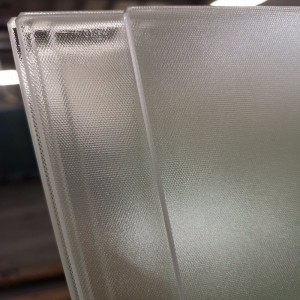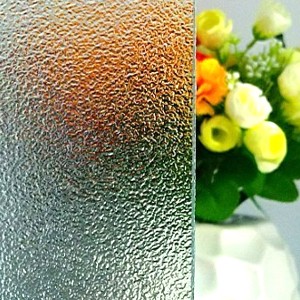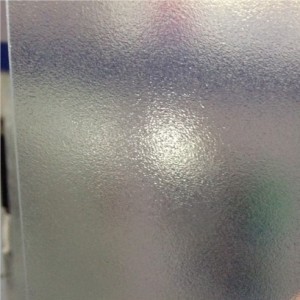 ---
Next:
Float Glass
---
Write your message here and send it to us